Biography
Virginia Esther Hamilton was born, as she said, "on the outer edge of the Great Depression," on March 12, 1934. The youngest of five children of Kenneth James and Etta Belle Perry Hamilton, Virginia grew up amid a large extended family in Yellow Springs, Ohio. The farmlands of southwestern Ohio had been home to her mother's family since the late 1850s, when Virginia's grandfather, Levi Perry, was brought into the state as an infant via the Underground Railroad.
Virginia graduated at the top of her high-school class and received a full scholarship to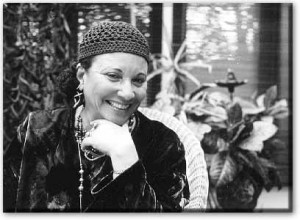 Antioch College in Yellow Springs. In 1956, she transferred to the Ohio State University in Columbus and majored in literature and creative writing. She moved to New York City in 1958, working as a museum receptionist, cost accountant, and nightclub singer, while she pursued her dream of being a published writer. She studied fiction writing at the New School for Social Research under Hiram Haydn, one of the founders of Atheneum Press.
It was also in New York that Virginia met poet Arnold Adoff. They were married in 1960. Arnold worked as a teacher, and Virginia was able to devote her full attention to writing until her two children came along.  In 1969, Virginia and Arnold built their "dream home" in Yellow Springs, on the last remaining acres of the old Hamilton/Perry family farm, and settled into a life of serious literary work and achievement.
In her lifetime, Virginia wrote and published 41 books in multiple genres that spanned picture books and folktales, mysteries and science fiction, realistic novels and biography. Woven into her books is a deep concern with memory, tradition, and generational legacy, especially as they helped define the lives of African Americans. Virginia described her work as "Liberation Literature." She won every major award in youth literature.