Plain City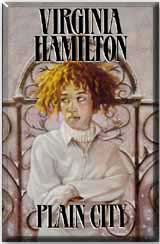 Sometimes growing up is like waking from a deep sleep. Twelve-year-old Buhlaire Sims doesn't know anything about her past – something her mother, Bluezy Sims, and her aunt Digna don't talk about. She's never thought about why there are no photographs of herself as a child anywhere in her home, or why personal items and household knick knacks are kept under lock and key.
Buhlaire accepts that her dad was called "Missing in Action," but she doesn't know who told her that, or what it really means. Girls in her class avoid being seen alone with her, and she blames it on her odd-acting family and the unusual way they live. Furthermore, the boy who teases her and makes her life miserable in school follows her everywhere she goes.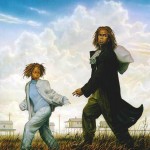 Suddenly, for Buhlaire, growing up is like waking from hibernation. She realizes that she's been living like a sleepwalker. She's let people tell her anything, and she's believed it – until one icy day in winter, all at once, nothing makes any sense. Does her mother think she takes things? Does Aunt Digna not like her? Why won't anyone talk about her dad?
In the snowy fields and above the frozen riverbanks of her hometown, Plain City, Buhlaire's world is about to come apart. And nothing she thought was commonplace will every seem ordinary again.
Reviews:
"Both a realistic story and a universal myth of awakening." Booklist, starred review.

"Candid… realistic… A symbolic blend of setting and self-discovery…(and) the powerful bonds of family." – School Library Journal, starred review.

"Subtle, wise, complex….Superb." – Kirkus Reviews, pointer review.

"Extraordinary." – Publishers Weekly, starred review.
Awards:
– An ALA Notable Children's Book
– A School Library Journal Best Book
The Blue Sky Press, an Imprint of Scholastic Inc.
Jacket illustration © 1993 by Floyd Cooper